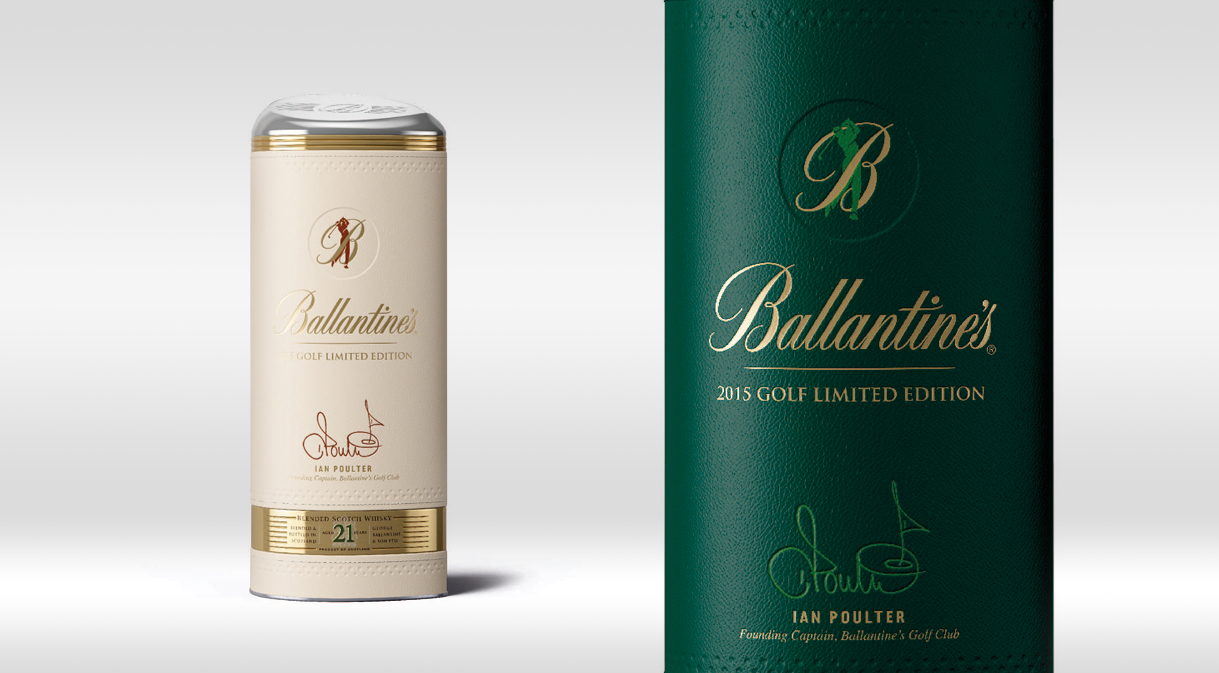 BALLANTINE'S
2015 GOLF EDITION
-
Ballantine's association with golf dates back to 1960 reinforcing the shared values, provenance and heritage between the renowned Ballantine's whisky and one of Scotland's most revered sports.
The classic, iconic shape of a Golf Club head became the inspiration, with a bespoke, luxury tin being formed around the shape allowing the brand to reach an increasing number of golf fans, who share an appreciation of good whisky, all around the world.
The packaging carries the signature of Ian Poulter, the founding captain of Ballantine's Golf Club.
AWARDED…
Gold Winner - Presentation Box/Gift Set - Drinks International Travel Retail 2015